Castle Hill Basin is home to four of the Ski Selwyn Six skifields, and the other two aren't too far away either!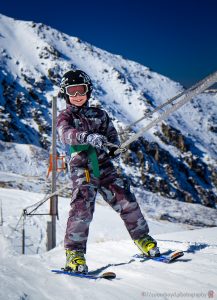 New Zealand's club fields are to sliding in the alpine what Steve McQueen is to cinema. Forget chairlifts. Think woven twine, hardened steel, hardwood timber and No.8 wire. The Clubbies primarily utilise ropetows as a means of upward transport (with a few T-Bars thrown in for good measure), time tested and proven for their low cost, low maintenance and efficiency in moving alpinists to higher elevations. The vibe is unique. You won't find anything like it anywhere on Earth. Far from the sterile atmosphere you'll likely experience at most commercial ski areas, The Clubbies emit warmth (it doesn't affect the snow) and a welcoming vibe.

Porters is a popular and expanding commercial ski area with a wide selection of trails and facilities.  Access is provided via a chairlift (new in 2015) and three T-bars, plus a beginners magic carpet and intermediate platter.  It's well known for it's Bluff Face & Big Mama expert terrain plus back-country travel into the adjacent Crystal Valley, with beautiful views from the summit south to Lake Coleridge and north along the Craigieburn Range towards Mt Olympus.
Full rental and instruction facilities available.
---
---
---
---
---