Skiing, mountain-biking, tramping / hiking, fishing, rock-climbing / bouldering, paragliding, Cave Stream, the list is endless…
Within the village itself, there are a tennis court, basketball half-court, petanque court, water-slide, picnic tables, 9 hole rustic golf course, and a children's play area with swings.
You can find more details on the Activity Map.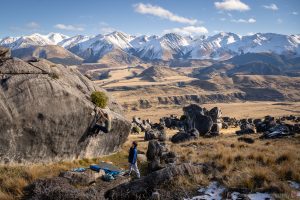 Weddings are a regular occurrence at St Andrew's College's Alistair Sidey Mountain Lodge in Thomas Bush near the village, and also at Flock Hill Lodge; there are a number of houses in the village which make great venues for wedding guests and honeymooners alike.
You can find more information on some of the tracks etc. in the Castle Hill Basin on the Biking page, while ski-area/piste information can be found on the Skiing page.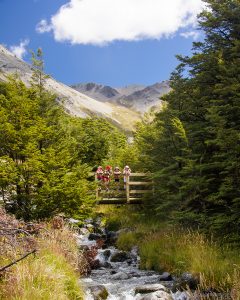 The Castle Hill Community Association has been enthusiastic about supporting the development of the Craigieburn Trails; the village also has a "pump" track beside the tennis court/village hall, which is great for children.
Local skifields include Porters, Mt Cheeseman, Broken River, Craigieburn Valley & Mt Olympus, with Temple Basin further afield.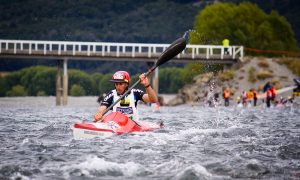 Competitors in the annual Coast to Coast multisport race often train in the area, and the village accommodation can be a good base for support teams for competitors, as it's handy for the Mt White Bridge kayak put-in.